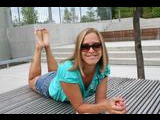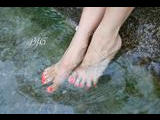 Thank you for coming to visit me, you first saw me at Canadian Foot Babes and now you I have my very own website!

I have always looked after my feet for as long as I can remember, weekly pedicures and have always kept my soles baby soft, I like to do all own nail art and I am a bit of a perfectionist when it comes to painting my toes so you can always expect perfection. I do enjoy my own feet and having them worshipped is a turn on for me.

I do take requests for custom pic sets in which I accept PayPal so feel free to email me your requests and let me make your foot fantasy cum true!